Our Team
Meet the fabulous people who worked behind the scenes to bring you the latest and greatest in women's art every week.
Alison Kjeldgaard, Founder and Editor-in-Chief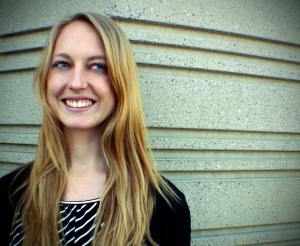 A 20-something Colorado native, Alison Kjeldgaard is an avid fantasy fiction reader and lover of tango. She graduated from Occidental College with two journalism internships under her belt, an English Literature degree, and a national economic crisis. Despite this, Alison has delved into the writerly world (of little to no compensation) and taken every chance she can to travel. So far, she has adventured across Western Europe, Slovakia, Hungary, Romania, Costa Rica, and Argentina. Her work has been published in the Glendale News Press, Burbank Leader, GALO Magazine, OffMetro.com, We Love Cult, and Pork & Mead. Most recently, Alison road tripped to San Francisco to relocate permanently. She has already fallen for its eclectic art scene and beauteous, foggy nature.
Elizabeth Coleman, Contributor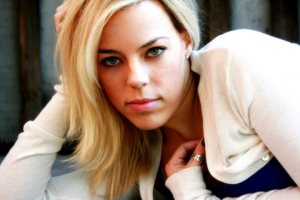 Elizabeth Coleman is an attorney and writer, born and raised in the San Francisco Bay Area. She holds a bachelor's degree in English from UCLA and a law degree from Santa Clara University School of Law, where she received a certificate in public interest and social justice and served as an articles editor on their law review. Apart from her legal career, Elizabeth enjoys writing short stories and dabbling in art (the messier, the better!), and previously was a regular contributor to SWOOP Magazine. She has recently started working on her first book, a young adult fantasy novel about lucid dreaming and parallel realities.
Alicia Coombes, Contributor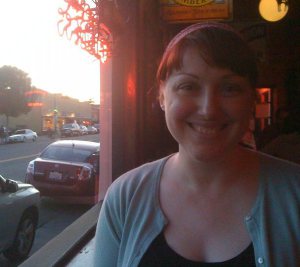 Alicia Coombes is a dramaturg, director and writer.  Growing up in rural Oklahoma as an outsider with a flair for the dramatic, she wasn't exposed to very much art or theatre outside of rodeos and Halloween Hell Houses.  Luckily as a teenager her family returned to the Bay Area and she quickly immersed herself in more arts and culture than she had imagined was possible.  She still has a particular soft spot for the dramatic (and clowns, perhaps from the rodeo days).   She graduated from San Francisco State University with a BA in Theatre with an emphasis in Dramaturgy.  She was Aurora Theatre Company's Literary Manager and Artistic Assistant for four seasons and served as resident dramaturg for the 2011-2012 Season.  She has worked in many aspects of the theatre with several other Bay Area companies including Crowded Fire Theater, Marin Theatre Company, Z Space/Word for Word, Golden Thread, Woman's Will, and CalShakes and is currently the Company Manager for San Francisco's foolsFURY Theater.  Visit her blog at www.dramawhat.blogspot.com.
Julie Davis, Contributor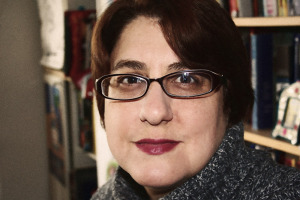 Writer, editor, photographer and sometime cartoonist Julie Davis became addicted to comics and Japanese animation at a young age and hasn't yet grown out of them (and probably never will). Former editor-in-chief of Animerica, Anime & Manga Monthly, an English-language magazine about Japanese animation, she co-authored the book Anime Classics Zettai! 100 Must-See Japanese Animation Masterpieces and contributed to The Complete Anime Guide and Manga: The Complete Guide. A native of Michigan, she now lives in San Francisco and teaches classes on comics writing and history at San Francisco's Academy of Art University and creates graphic designs for the Cartoon Art Museum. You can view her photography at durgaridesalion.tumblr.com.
Setsu Uzume, Contributor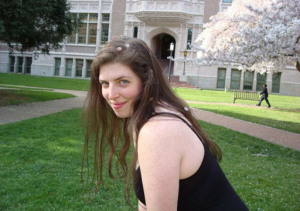 Shot from New York like a bat out of hell, Setsu is a writer and collector of stories. She recently graduated from the University of Washington with a degree in Chinese Language & Literature. Her coursework included a stint at a monastery in rural China, where she studied swordplay and Daoist philosophy. Setsu is a co-founder of writing groups in Seattle and San Francisco, where new writers can take their first steps toward publication. She has dabbled in many arts, but only martial arts and writing seem to have stuck.
Mallory Nezam, Contributor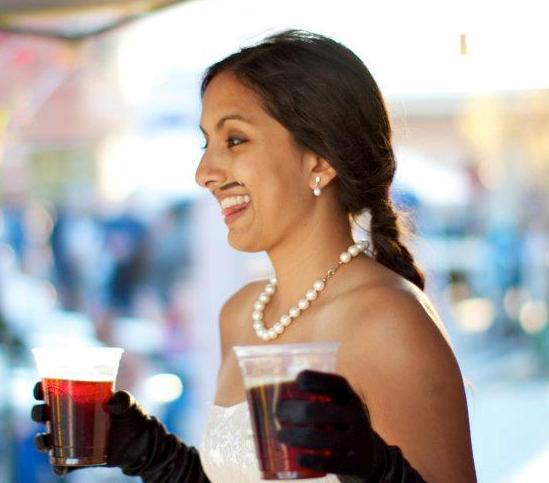 Mallory's creativity takes on various forms. Currently, she instigates whimsical interactions in public spaces. She is driven by a passion for cultivating the creative capacities of people who think they aren't creative. Mallory believes that sustainable and holistic change can come about when that change happens in people first, and that compulsion moves from there into their communities, and sometimes even further. Mallory has lived all over the world but prefers to return to the unassuming St. Louis where she spends her days teaching yoga, running STL Improv Anywhere, producing events and collaborating with incredible beings to elevate her city. She is inspired by public transportation, 7:15pm, rooftops, grit and her mom. Mallory is a graduate of Occidental College in Los Angeles and The Community Arts Training Institute, St. Louis.
Marc Londo, Contributor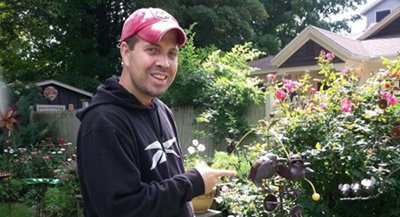 Marc Londo is a media scholar and popular culture critic. When he is not writing about the arts, his creative energy is spent researching the effects of mass communication on our global culture. Marc has always been fascinated by culture. An avid traveler, he is intrigued by the celebrations of humanity that bond societies and transcend differences across cultures. Through writing about the unique expressions that touch his imagination, it is his ambition to serve as a bridge between global networks. Presently, he is working toward completing his doctoral dissertation at Temple University.