Art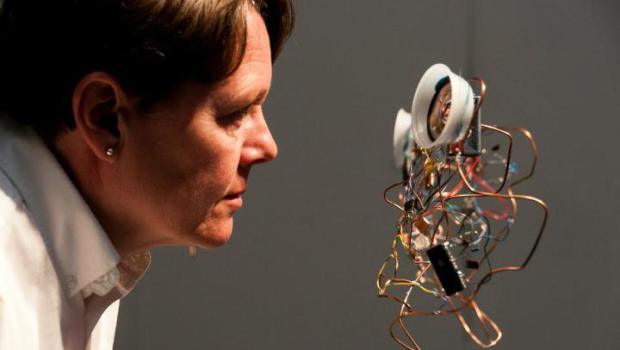 Published on September 27th, 2012 | by Setsu Uzume
1
Soundwave ((5)) HUMANITIES Festival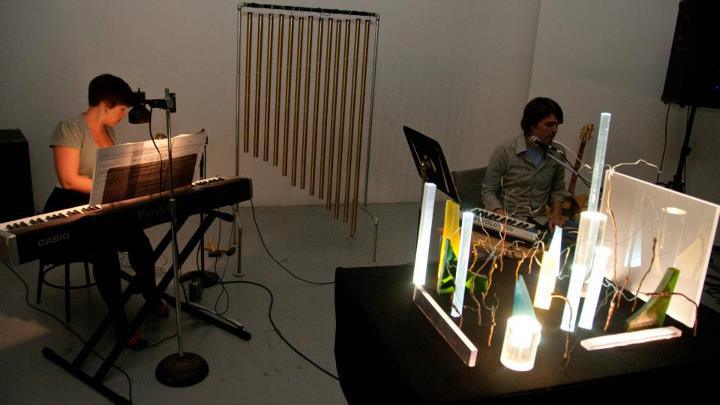 Three months ago, San Franciscans patiently lined up outside of the California Academy of Arts and Sciences to score entry into one of the most unusual after-hours NightLife events of the year: the opening night of the Soundwave ((5)) HUMANITIES Festival. This summer marked the fifth season of Soundwave, MEDIATE Art Group's innovative art and music biennial that launches artistic events in unusual places around the city. Each season, MEDIATE chooses a theme that is then investigated through the works of diverse artists and musicians. This year's theme is all about exploring the connection between sound and the human condition, and how it relates to 2012, the Mayan calendar and the future of humanity in the face of rapidly changing technology. The festival features a number of talented female artists from the Bay Area and around the world.
"Sound art is experiential, and can spark emotions that connect people through deeply meaningful experiences," said Lauren Sapala, Soundwave's administrative manager. "We also hope people will come away from our events asking questions. What is art? What is music? What other possibilities are out there that we haven't yet explored?"
This in a nutshell is what Soundwave is all about: seeking out unexplored artistic territory, breaking boundaries and opening new doors of artistic possibility. The very concept behind sound art is to blend the creative with the scientific by juxtaposing traditional instruments with audio-visual effects.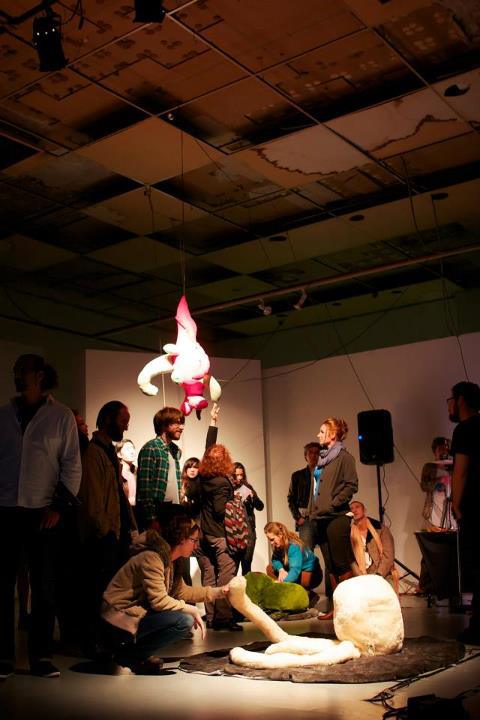 "The first step is to explore the sounds instruments can make outside of their 'traditional' context," said composer Polly Moller, whose piece Genesis was performed on September 14 at the Intersection for the Arts. "Many players and composers laid this groundwork in the 20th century, learning about sounds made in jazz and folk music, and doing their own experiments to find all the sounds that could be made on any given instrument. These explorations are still going on."
Indeed, quite a few of the Soundwave performers step outside of "traditional" contexts, utilizing audience interaction and unusual venues — like churches, World War II bunkers and moving buses — to evolve their art.
"The artists who are chosen for our events are highly adaptable, creative and willing to try something totally new," Sapala said.
Soundwave is one of dozens of niche-art festivals where artists come to refine their talent, find an audience, and become part of a thriving community. Many artists return to Soundwave year after year in order to challenge themselves, placing their work in the hands of the audience and each individual's experience.
"It's not like a painting where you can step back and take a look at it," said Diana Burgoyne, whose performance installation featured suspended masks with which audience members can interact. "The only way you can get a sense of what the piece is about is by actually putting it out into the venue so people can hear and interact with it."
Light-activation technology to trigger sound was a popular tool this year to spark audience participation. Shane Myrbeck and Emily Shisko of The Cellar Ensemble created an instrument called "Oracle" that was made up of acrylic pillars and sensors cleverly integrated into wire trees. When you put your hand between a sensor and its light source, it triggered a sound, urging audience members to consider our physical connections to our minds. Like many of the other projects in Soundwave, the "Oracle" has opened up new possibilities for blending sound art with performance art.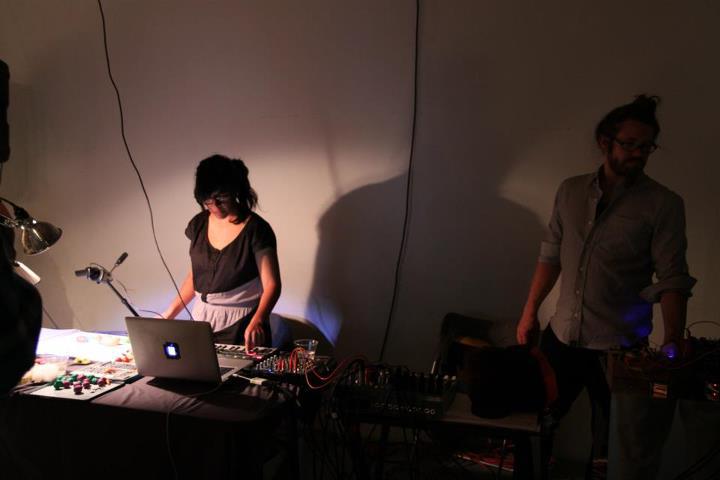 "[The Festival] provides an opportunity for motivation," said Kadet Kuhne, an award-winning filmmaker and media artist from the Bay Area. "You know you're going to have a great audience, so it makes me more motivated to make a high caliber of work. It creates a great community and really inspires new work."
Indeed, sound art isn't something that a person can walk into a museum and stare at; rather, sound art is something you experience.
Catch the last few days of the Soundwave Festival this weekend in San Francisco! Visit www.projectsoundwave.com to find out more. If you are interested in participating or volunteering next year, keep an eye on the MEDIATE Art Group's website: www.me-di-ate.net.