Published on December 20th, 2012 | by Mallory Nezam
Interview: Filmmaker Riley Hooper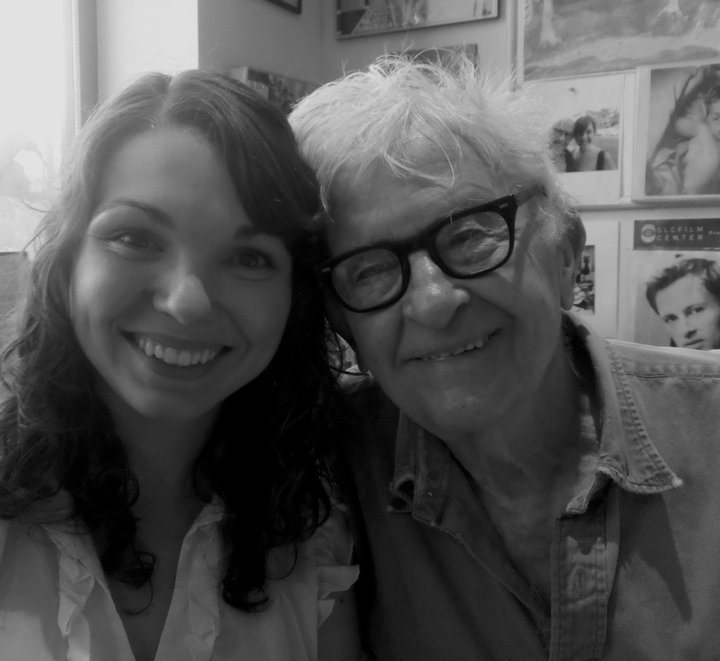 "Most people will tell their story if they have someone to listen," said Riley Hooper, a young documentary filmmaker living in New York.
Hooper happens to be a particularly good listener. At only 24, she snagged the Grand Jury Prize in the Shorts category at the DOC NYC festival in November for her film, "Flo". This past spring "Flo" was awarded Best Documentary Short at the Lower East Side Film Festival. The documentary profiles New York photographer Flo Fox — now living with Multiple Sclerosis, lung cancer and visual impairment — but feisty as ever.
This is only the beginning for Hooper, who explained that as a filmmaker her "goal is to promote open-mindedness and connect human beings through storytelling." A mere two years out of college, she is already working for one of the largest video platforms in the country as a Content and Community Manager at Vimeo. After her recent success we felt it was a good time to talk with her about the journey she has taken, her craft and her deep love for travel and old people.
Art Animal: When did your interest in film begin?
Riley Hooper: I've been interested in film since I was pretty young. I can remember making stop motion videos with toys in grade school. Then in high school I would always use school projects as an excuse to make a movie. In high school I also became very involved in journalism. I was an editor on the newspaper staff. That continued in college; I worked for the Occidental Weekly all four years and was ultimately editor-in-chief of the paper. So I became interested in documentary film specifically because it combined these two interests: the investigative, curious writer in me and the artistic visual filmmaker in me.
AA: What's one of the earliest films you remember making?
RH: Very early on I made a Jaws parody with a little bathtub toy in a bowl of water. In high school my friends and I made a video for this biology project. The theme of the project was Survivor, like the TV show, and the area we chose was the Bamboo Sea in China. We made a Kung Fu-type video with dubbed voice-overs; it was like a survival guide where the master taught the student how to live in the Bamboo Sea. It was pretty good! That's the first video I remember being really proud of. I shot this really epic intro in this bamboo forest we had in my backyard.
AA: Who doesn't love a good Kung Fu movie? Always the best. What you did with film after college? Did your aspirations for a career in film bring you to New York?
RH: After college I moved back to Portland (where I'm from) and interned at Willamette Week, Portland's alternative weekly newspaper. That summer I made a little documentary about a rooftop garden at a restaurant in Portland. I made it for a travel video contest, which I entered and didn't win. However, a week after I finished it I saw an ad on Vimeo for another short film contest. The contest was called "One Dam Good Town", and it was to make a video that shows why your town is the best. I entered that contest and I won! The prize was a trip to Amsterdam for a Vimeo event they were having there. After that I moved to New York to intern at Maysles Films. So in January of 2011, in the middle of "snowmageddon" — that HUGE snowstorm — I moved to NYC.
The Maysles brothers, in terms of filmmakers, are my idols. I saw Salesman sophomore year of college in a documentary studies class and afterward I called my mom and told her, "This is what I want to do with my life." Their style of documentary filmmaking — they call it "direct cinema" — is observational: no interviews. I just love it.
AA: Is "direct cinema" the style you try to emulate?
RH: That's the idea. I still have not made a film that's entirely observational. Having a background in journalism I still very much appreciate a good interview. I'm not anti-interview, but I think "direct cinema" is very powerful with a film like Salesman where you're following the main character and you really get a sense of what his day-to-day life is like and the emotions he's going through. It's always more effective to show, not tell. That's why that style of filmmaking can be so moving.
AA: Would you say that you have a style or aesthetic as a documentary filmmaker?
RH: I guess somewhat. It's definitely something I'm still working on, but I am drawn to very quirky characters, and I think that comes out or is a part of my style. Those are the types of stories I like to tell. I think the other thing is that I have somewhat of a simplistic, minimalist style. I don't like to use fancy tricks with filmmaking. I shoot handheld with available light. I don't do much in post-production, just cut the clips together!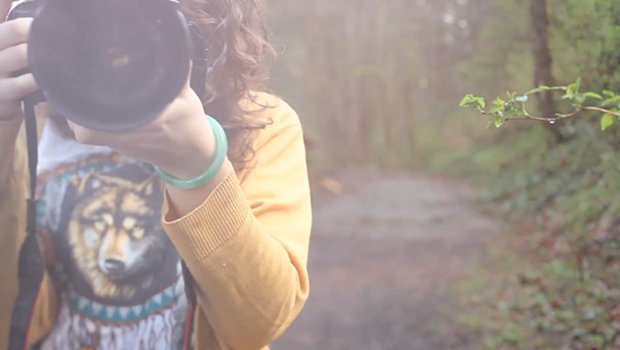 AA: How did you find Flo? What made you want to tell her story?
RH: I have a friend, Sonia. She went to Occidental College with me, and she used to work at an art gallery that represents artists over the age of 60. It's called gallery 307, located in Chelsea. When she told me she worked there and what the gallery was about I got so excited! I love art and I love old people, so this was just the best thing I could possibly come across.
Flo was one of the artists represented by the gallery. I wanted to do a series on these older artists, to tell their stories. I have always been interested in the elderly. I love old people. I think that the elderly are often overlooked in our society. People sometimes think that life has to stop at a certain age, but I think if you're a happy and healthy person, then you will live a long and happy life. So a happy older person who is out there enjoying life and doing what they want to do is really special. It's really important because that's what we all want: to be happy!
I've been trying to articulate why I like them so much. It's been hard, but what I have come up with is this: old people are like the culmination of the human experience, and I like to tell human interest stories. They have so many stories to tell; they've learned so much by just living their lives. You can tell a person's true character when they're old.
This is more of a general reason as to why I was interested in this gallery. Flo herself isn't even that old. Obviously, Flo's story has its own fascinating aspects. Her story is inspirational — the fact that she's overcome so much. Also, the fact that she doesn't take the photos herself anymore brings up this question of art. What is art? Who is an artist? If she's not taking the photos herself, then is she the photographer/artist or is her assistant? Art that questions art is always my favorite.
AA: I also think that there's something in the way you shoot. You capture good moments and people look at ease in front of your camera. Can you talk a little about how you approach being behind the camera, or working with people in your films?
RH: Well, Albert Maysles calls it "the gaze," and it's his way of making people feel comfortable, letting people know — without even speaking — that he is there to empathize with them. I can't claim to have "the gaze" but I love the way he talks about connecting with his subjects.
I think what it is for me is that I'm a good listener and just a naturally curious person. I'm always interested in knowing more. People respond well to that. Most people will tell their story if they have someone to listen. I think I can make people feel comfortable in that way.
AA: Besides the Maysles are there any other films, filmmakers or experiences that have deeply affected your journey and craft as a filmmaker?
RH: I think traveling has definitely affected me as a filmmaker. I studied abroad in Rome and traveled in Europe quite a bit. Since then I've been to China and back to Europe twice. Experiencing other cultures is a very important thing. As a storyteller — a person who wants to tell stories about the human experience — traveling is invaluable.
My whole goal is to promote open mindedness and connect human beings through storytelling. So the experience of being in a country where everything was new, where I was outside of my comfort zone, where I saw new and interesting things — that was really important. Simply having new and exciting adventures while traveling really energizes me to want to make films. The world is a beautiful place and you never know what will happen next! I hope that comes across in my filmmaking.
For more about Riley Hooper and her films, visit her Vimeo page at vimeo.com/rileyhooper.