Art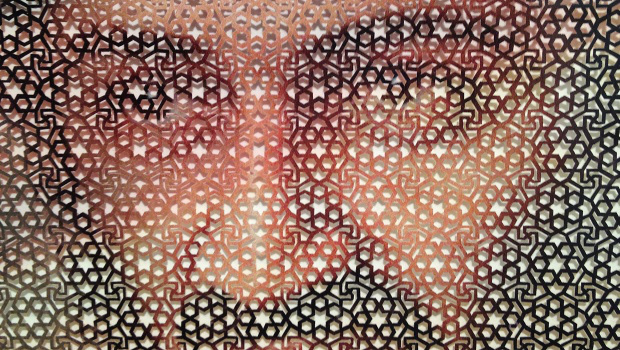 Published on February 21st, 2013 | by Taylor Majewski
0
Review: Samira Yamin's "We Will Not Fail"
For almost a century, the cover of TIME magazine has featured iconic images of presidents, Wall Street moguls and modern day heroes. In her We Will Not Fail exhibit, artist Samira Yamin tackles one of TIME's most infamous cover page icons: Osama Bin Laden.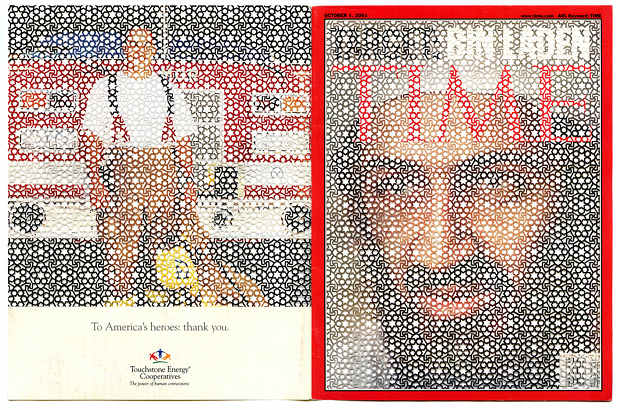 Yamin's exhibit is tucked into the main gallery of the Santa Monica Museum of Art, allowing viewers to have a very secluded experience with the works. Each framed image is made up of meticulously hand-cut patterns that are pieced together into photographs of Arab insurgents, American soldiers or civilians. As an Iranian-American woman, Yamin's use of Islamic shapes in the context of American media symbols lends a fresh look at the war on terror and its aftermath.
Yamin purposefully uses the Islamic shapes to make patterns that conceal the text of the articles, turning visual information into abstraction. The images inherently contain a double meaning; from a distance, viewers simply see a familiar photograph, but up close, the Islamic shapes disassemble the image. Yamin masterfully captures this idea of "seeing through" an image, symbolizing a viewer's capacity to "see through" a media headline. Her imposition of ornate shapes on well-known media images challenges the legitimacy of news stories and the relationship between the United States and the Middle East.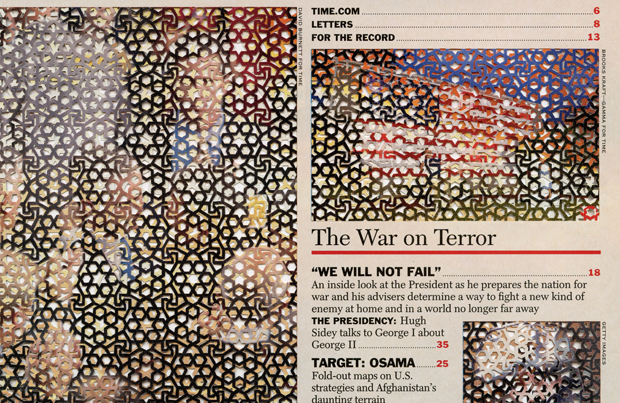 The exhibit also showcases the original 2001 TIME issue with Bin Laden on the cover. The title of the exhibit comes from an article titled "We Will Not Fail," published in the issue, which discusses President Bush's preparations for war. However, the title works for Yamin's exhibit in many other clever ways; the "we" in "We Will Not Fail" is ambiguous, contributing to Yamin's interest in presenting diverse cultural perspectives. The title also perfectly captures the balance of irony, terror and beauty in Yamin's exhibit, as her Islamic motifs evoke something incomprehensible or divine, existing beyond mundane human conflict.
Controversial and engrossing, Yamin's exhibit at the Santa Monica Museum of Art is an intricate look at reading between the lines, forcing viewers to take a second look at nationalistic images and truly question their meaning. By the end, "We Will Not Fail" is no longer a declaration of war, but a pledge not to fail again in taking news media at face value.
See Samira Yamin's exhibit at the Santa Monica Museum of Art through April 30. For more information, visit smmoa.org.