Comics
Published on October 4th, 2012 | by Julie Davis
1
San Francisco Zine Fest 2012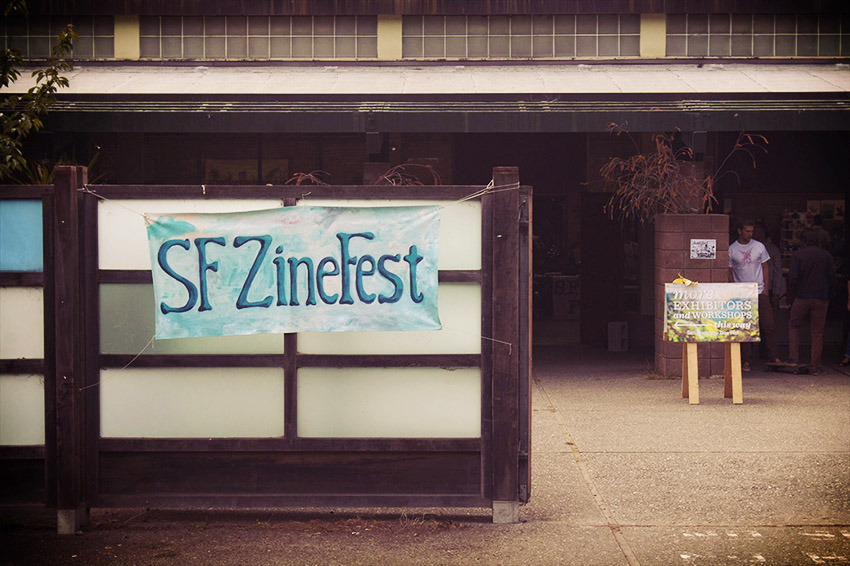 Even in an age when print is frequently declared dead and most media is moving toward a digital environment, print continued to thrive over Labor Day Weekend at the San Francisco Zine Fest, featuring a number of extraordinary female artists. A small-press publishing showcase of stapled-together paper, silkscreening and other DIY media, the 11th annual festival took place on September 1-2 at the San Francisco County Fair Building in Golden Gate Park. Illustrators, crafters, printmakers, cartoonists, designers of boutique fashions, and at least one musician selling cassette tapes along with zines were all gathered together to showcase their work.
"One thing I noticed [this year] was a lot of families with kids, which was great to see," comic artist Shaenon Garrity said.
Seated behind large stacks of book-length collections of her webcomics Narbonic and Skin Horse, along with the work of her fellow artists in the Couscous Collective group, Garrity fielded questions about her work, stopping now and then to process a sale or inscribe a book for a fan. She speculated that the park's location — as opposed to the show's older venues in trendier areas of the city, including the CELLspace gallery in the media gulch area and the Women's Building the Mission district — might be the reason why more families are attending the show.
My own experience attending Zine Fest on Sunday seemed to confirm this. The County Fair Building is an inviting, albeit slightly hidden space, tucked behind a stand of trees just off the entrance to the Strybing Arboretum (aka the San Francisco Botanical Gardens). The doorless entrance to the building beckoned curious passersby to see what was happening, and free admission encouraged them to stay and look around. Dealers were spread out over two buildings, so although there was plenty to look at, there was none of the frantic crowds usually harbored at a typical science fiction or comic book convention. There were no costumes either, although the more creative booth displays made up for this with free plastic spiders (given out with purchase by the horror comics) and plates of homemade cookies that lured customers to take a closer look at handmade toys and silkscreened art prints. The floor was bustling but open and airy; the atmosphere relaxed. Striking up a conversation was easy — the exhibitors at the tables were genuinely happy to discuss their work.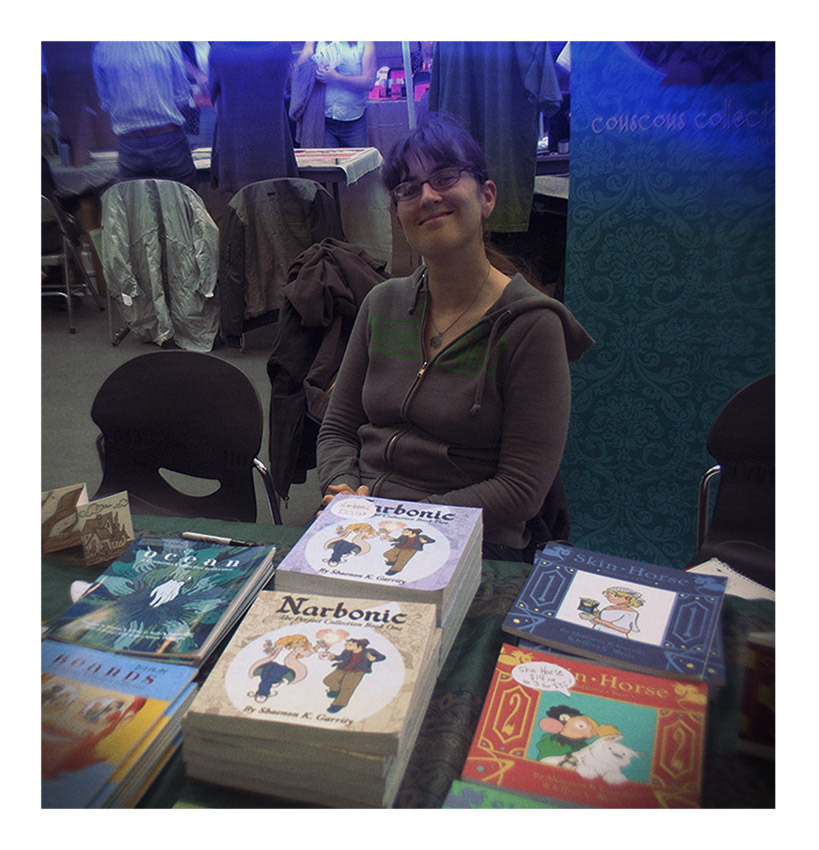 "Zine Fest used to have far fewer comics in general," Garrity said. "It used to be focused on — obviously — zines. In the last few years, it's shifted more toward comics and illustration."
Garrity went on to list some of the cartoonists that she counted herself a fan of at the show.
"I was most excited to see a new mini-comic out from Tyler Cohen," Garrity said. "She's been doing comics about raising a daughter that are really great."
Garrity also cited Zine Fest's special guest, Sarah Oleksyk, whose work, Ivy, is considered to be an indie comics success story. A stapled-together mini-comic in its original incarnation, Ivy gained popularity through small shows just like Zine Fest. Now available as a collected graphic novel from Oni Press, the book has been nominated for the comics industry's highest award: an Eisner.
"I've been a big fan of her since I saw her work at Stumptown a few years back," Garrity said.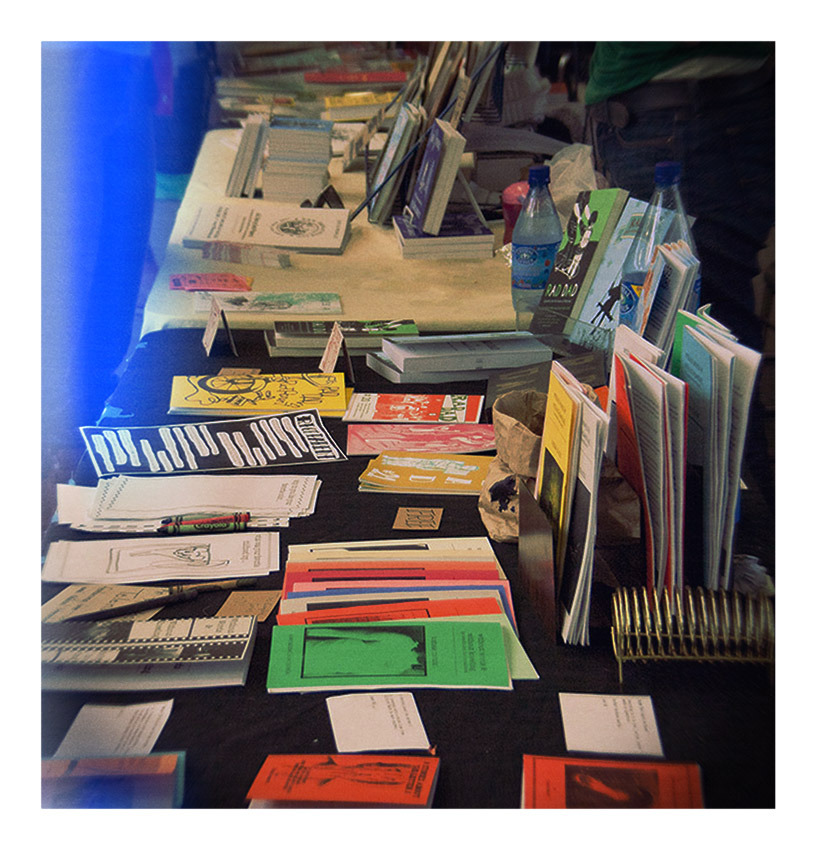 The festival also hosted panels and workshops, even providing a Reading Room for the curious-but-short-of-cash visitor.
"There have always been a lot of female creators at Zine Fest," Garrity said, "because there are lots of women in the zine world. But yes, there are getting to be more female creators in comics, too. In the Bay Area and elsewhere. It's a very different world than it was twelve years ago when I started drawing comics."
Hungry for more? Visit San Francisco Zine Fest's website at www.sfzinefest.org.
Photo Credit: Julie Davis (with help from rawimage's Holgaroid Generator).