Dance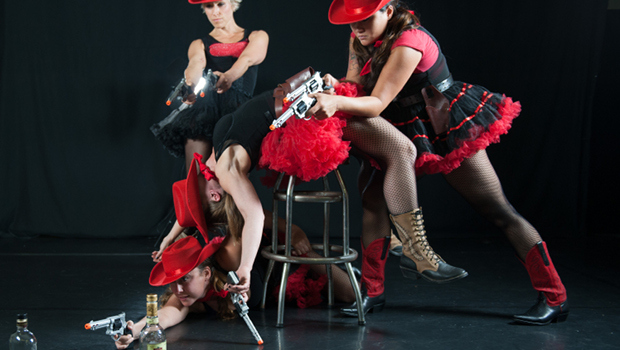 Published on August 1st, 2013 | by Setsu Uzume
0
BodiGram Wants Their Audience to Get Tipsy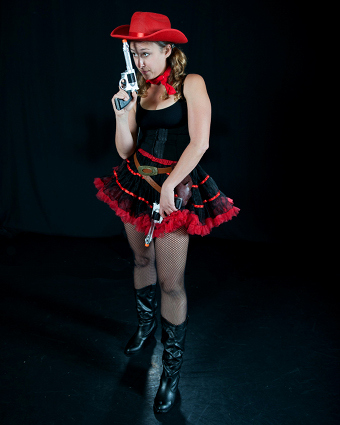 BodiGram Dance Company has come a long way from their roots in Asian philosophy. Founded by choreographers Blair Bodie and Julia Graham, BodiGram bridges the gap between pop culture and elite modern dance, smashing through the fourth wall to shed light on current social issues.
At the ODC Theater in San Francisco this month, Bodie and Graham bring their social lives to stage in their latest dance performance, D.R.U.N.K.S., or Dangerous Rebels Uncovering Nonsensical Knowledge Satirically. Each word that makes up the acronym manifests itself during the dance, along with cowboy boots, toy guns, line dancing and, of course, free drinks.
"Julia and I are interested in making accessible work," Bodie said. "We don't want our audience leaving saying, 'I don't get it.'"
BodiGram's last piece, For the Love of the Game, similarly exposed the choreographers' personal lives, delving into the world of dating. Telling stories that are relevant to their viewers' lives is at the core of BodiGram's performances.
"We are not going to change the world, dazzle you with our technical prowess, or take you to an ethereal place of beauty with our work," Bodie said. "We are going to let you kick back and chuckle about some of the idiotic truths of life."
Learn more about BodiGram at bodigram.com. See D.R.U.N.K.S. at the Summer Performance Festival at the ODC Theater in San Francisco on August 14 and 17. To purchase tickets online, visit odcdance.org, or call the box office at 415-863-9834. Box office is open Monday through Friday from 12-3pm.