Dance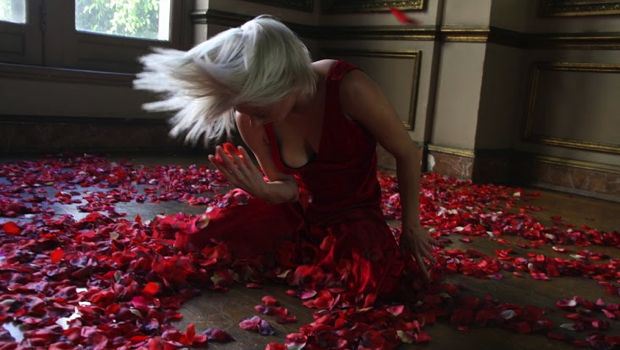 Published on October 20th, 2013 | by Setsu Uzume
0
High-art Haunted House: Layla Means Night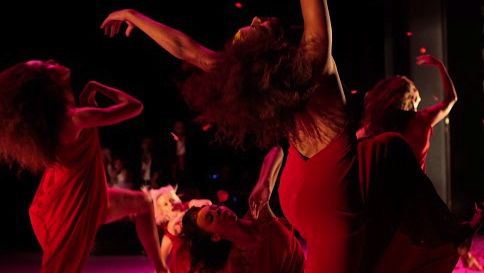 Just in time for Halloween, "Layla Means Night" by Rosanna Gamson is a high art haunted house that explores perception and intimacy through retellings of 1,001 Arabian Nights. Held at the ODC Theater in San Francisco, audience members are led through the theater in three groups to view performances of the 4th night, 40th night and final night. Curtains, veils and shadows — combined with food, drink and live musical accompaniment — create an aura of mystery while engaging all the senses.
By the end of the performance, viewers begin to doubt their perceptions, wondering whether they saw the same performance as their neighbor, though they may only be standing across the hallway from one another.
"Layla Means Night" came about as Gamson's response to two events: a party in Morocco, and anti-Arab sentiments after the 1993 World Trade Center bombing.
At a party in Morocco, Gamson experienced an openness and immediate intimacy that simultaneously shocked and delighted her.
"As I entered the party, I was lavishly hugged and kissed by a woman I didn't know," Gamson said, "and my husband was lavishly hugged and kissed by a man he didn't know. We were split up and I didn't see him again for the rest of the night."
She went on to describe how women danced with each other while men watched from two floors up; and how people would reach into the platters of food with their fingers and hand it to her. Gamson was struck by the incredible intimacy and camaraderie within a culture that Americans typically perceive as having rigid social boundaries. It was a striking experience.
"It's kind of like when you're a little girl, and little girls have that easy kind of intimacy," Gamson said. "As you get older, even if you have deep friendships, you don't have that slumber-party vibe."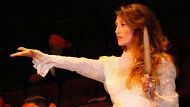 After the 1993 bombing, many Americans began to develop a deep hostility toward the Arab population in New York City. This compelled Gamson to bring the cultural warmth she had experienced in Morocco to light. "Layla Means Night" was born.
"There's an idea that's very strong in 'Layla', and also in the complex patterns of Islamic art," Gamson said. "The patterns move past the frame, implicit that the pattern continues on. You cannot see the whole pattern; only god can see the whole thing. Poor little mankind can't see this infinitely complicated mosaic. That became the structural and thematic issue: you think you're seeing the whole story, but you're not."
In "Layla Means Night", Gamson plays with perception in very unique ways. For example, during the performance, the women in the audience watch a complex dance while the men are blindfolded and have stories whispered in their ears.
"In a meta way, I'm Scheherazade [in Arabian Nights] because if you get bored, you'll kill me," Gamson said. "The idea of keeping your audience entertained at all costs is part of the show. There's a little bit of that desperation: let me feed you, let me massage your hands. Scheherazade's imperative is to stay alive, and to stay alive she must entertain. But her bigger arc is to transform her audience into somebody who would not kill her, which she does in the end. She makes the king human again through empathy. It's Beauty and the Beast."
The performance invites the audience to both witness this journey and experience it for themselves. Through forced intimacy and interaction with the actors, the audience manifests their own transformative story arc. The path is a metaphor for Scheherazade's 'trial' for the king, having audience members work their way back to humanity. The end of the performance is a celebration of newfound empathy, connection and love.
See "Layla Means Night" on October 30 and 31 and November 1, 2, and 3 at the ODC Theater. For more information, visit Rosanna Gamson on Facebook, and check out her video teaser for the show. Tickets are available at www.odcdance.org.